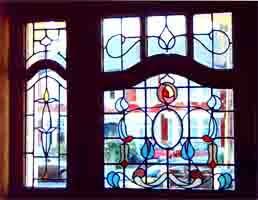 As time goes by, panels are often broken or removed. This spoils the period apprearance of homes, especially when you see what they are sometimes replaced with.
With a little care and thought, new panels can be created which look convincingly like what might have been there originally.
Here are examples. Can you tell which are original and which are new?